Trailer debuts for documentary on Steve Jobs; film opens in select theaters on September 4th
27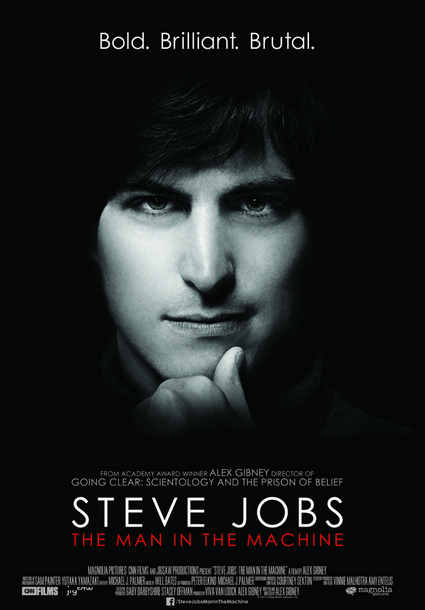 Poster for the documentary which opens on September 4th
Universal's "
Steve Jobs
" movie
is scheduled to premiere in theaters on October 9th
, starring Michael Fassbender as Jobs and Seth Rogen as Steve Wozniak. But another movie about the late Apple co-founder and CEO is expected to hit select theaters on September 4th. And we can assure you that the person playing Steve Jobs will be the best ever to earn that role, having the chops to portray every nuance of his complex personality. That's because the movie actually stars the real Steve Jobs.
The first trailer for the documentary called "
Steve Jobs. The Man In The Machine
" was released on Friday. The two-hour film, promoted as being a "
provocative and sometimes startling re-evaluation of the legacy of an icon
," is from Oscar winner Alex Gibney.
The documentary actually premiered at SXSW, which is where Apple executive Eddy Cue saw it. Cue and other Apple employees were not impressed, with many of them walking out in the middle of its showing. Cue tweeted that the film was "
An inaccurate and mean-spirited view of my friend
.
It's not a reflection of the Steve I knew
."
This will be the fourth theatrical release of a movie dealing with the life of Steve Jobs to have hit theaters in the last two years. "
Jobs
," which starred Ashton Kutcher and Josh Gad as Apple co-founders Steve Jobs and Steve Wozniak,
failed miserably at the box office
.
The satire "iSteve" also had a brief run
on the silver screen. Starring former Apple pitchman Justin Long as Jobs, the film was written in three days and shot in five.
source:
AppleInsider