Sprint gives free six-month trial of Tidal HiFi to all new and existing customers
9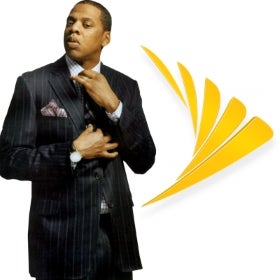 Back in January,
Sprint acquired 33% of Jay Z's music streaming service, Tidal
. When that happened, the two companies announced that they will be working on providing exclusive content to Sprint customers that subscribe to the service, along with other benefits.
Today, the two companies announced what could be the first step of this partnership. All new and existing Sprint customers will be getting free six-month trial to Tidal HiFi, the highest subscription tier the music platform offers, starting June 9.
"We recognize that music streaming is one of the most important services for consumers,"
said Marcelo Claure, Sprint president and CEO.
"More than two-thirds of mobile subscribers stream music an average of 45 minutes per day, making our partnership with TIDAL a natural fit for Sprint and our commitment to offering innovative, affordable and worry-free service. We're providing our customers and anyone who signs up for Sprint a complimentary six-month trial of TIDAL HiFi so they can experience all the unique and exclusive content TIDAL has to offer."
Starting tomorrow, Sprint customers can check how to begin their free trial on the carrier's website or in its physical stores. Once the trial is complete, customers can choose to keep the Tidal HiFi access for $19.99 a month, downgrade to Tidal Premium for $9.99 a month, or unsubscribe from the service.
The Sprint press release claims that
"only Sprint customers can stream the TIDAL content they want, at an unbeatable price,"
however, the subscription prices offered by the carrier are exactly the same as those for Tidal subscribers that are not Sprint customers (listed in the second source link).
source:
Sprint
,
Tidal