Spotlight: Kernel Adiutor is a pretty Material Design kernel tweaker for rooted Android devices
2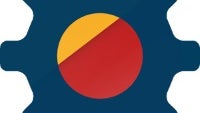 Android tweaksters who like to sneak under the operating system's hood and poke at its parameters with a wrench will surely appreciate Kernel Adiutor's approach to the art. It's about time they got a kernel manager app that complements its functionality with the pleasant, modern look of Material Design. In fact, it's one of the best implementations of the design language so far - bold colors, lots of white space, but nary a hint of information lost because of Google's concepts.
Material matters aside, Kernel Adiutor lets you tweak and monitor kernel basics such as CPU (Frequency, Governor, Voltage), GPU (Frequency, Governor), Screen (Color Calibration [RGB]), Wake controls (Double tap or swipe to wake), Sound (Faux Sound), Battery (Fast Charge), I/O Scheduler, Kernel Samepage Merging, Build prop Editor, and lots more. The app gives out handy graphics in addition to overloading you with cryptic technical writing, and adjustments are carried out with simple sliders and toggles.
An elegant app for the modern rooted device, Kernel Aduitor is up on Google Play for free.