Spotlight: I've 'rigged' my face using this funny mobile app called FaceRig
2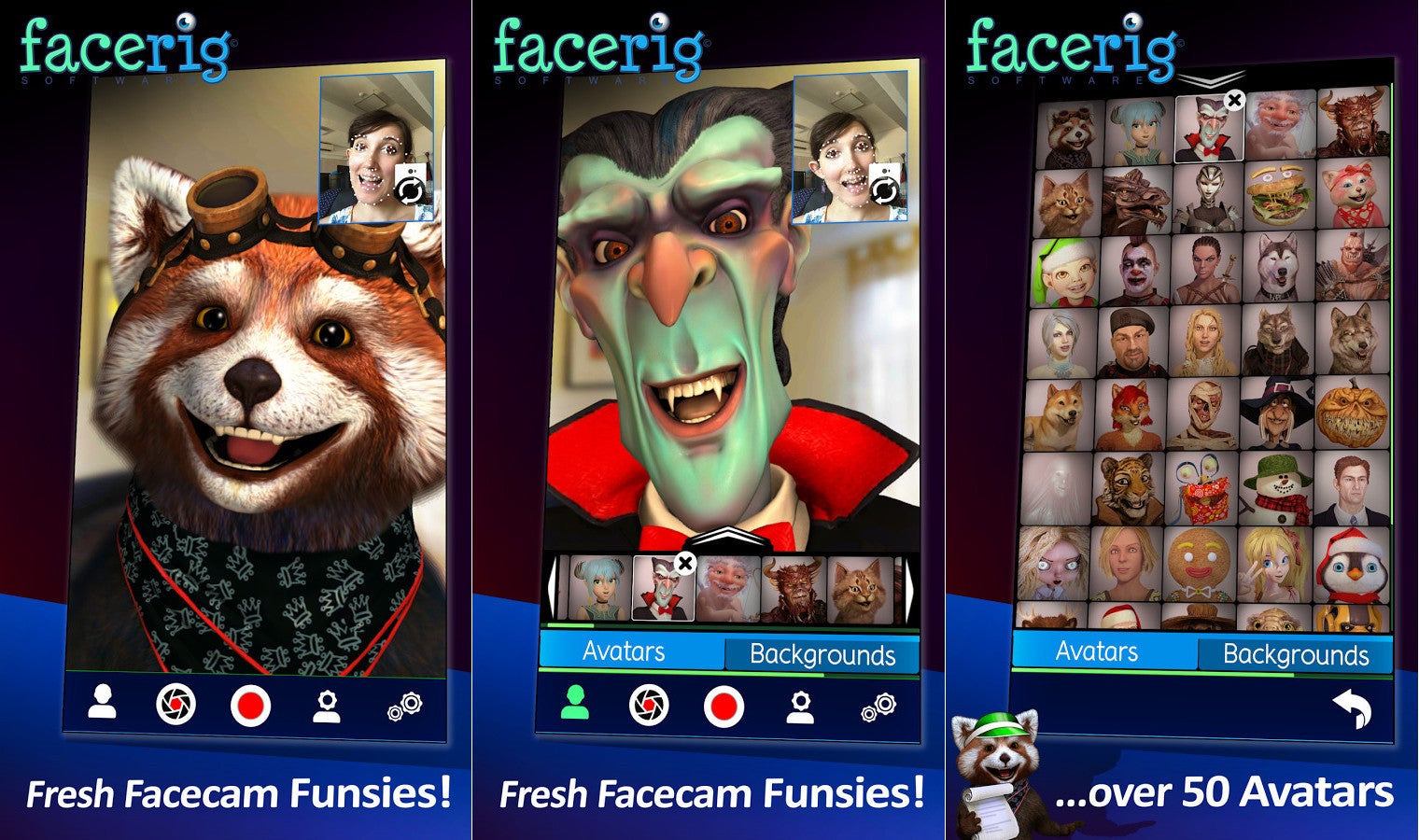 Do you like to impersonate famous movie heroes or fantasy creatures from games? If the answer is yes, then you should definitely try FaceRig, an application that allows you to embody digital characters while on the go.
You won't be able to turn your face into Captain America or Ratchet, but you'll surely make a wonderful panda bear or a fierce dragon. FaceRig scans your face and mimics the movements and gestures you make in real time. The application shows full 3D avatars and allows users to take selfies with these avatars, as well as videos.
Although it's available for free, you will only have a limited number of 3D avatars at your disposal (just 5, to be more precise), but you can unlock up to 40 avatars using credits that you receive every day you log into the application.
Or, you can spend real money and purchase whichever avatar you think it suits you best. There are a few things that you should know when it comes to permissions. FaceRig requires access to camera and mic, as well as access to the Internet.
It's also worth noting that the application doesn't collect personal info and that it features analytics to track events. FaceRig also allows users to share their selfies or recorded videos to social media, as long as you have access to the Internet.
For the time being, FaceRig is only available on iOS platform, but developer Holotech Studios is now beta testing the Android version too, so it shouldn't take too long for Google fans to get access to it. As a matter fact you can help devs bring the Android version faster to the public by signing in to the beta program.
On a side note, FaceRig is available on PC for quite a long time, but for some reason developers did not bring it to mobile platforms until now.