Spotify now lets users share music on Facebook Stories
1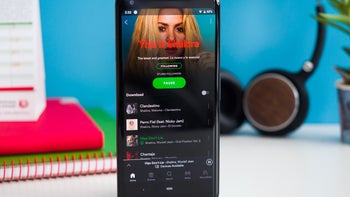 Spotify has just
made it possible
for people listening to music to share it on Facebook Stories. If you want your friends and followers to know what songs you like, you can now share it on Facebook Stories and viewers will hear a 15-second preview before tapping to listen.
Here is how you can do that: tap "Share" when viewing the track on Spotify, select
Facebook
, customize your Story, and post it to your followers. As mentioned earlier, your followers will get a 15-second preview that they can listen to, but they can also tap "Play on Spotify" if they want to hear more.
The new feature is a logical step forward and an upgrade from the similar option that artists and their teams have been using for quite a while to promote their tracks, albums, playlists, podcasts, and more.
For the time being, the preview feature will only play when a single track is shared to Stories. However, if you want to share other content like albums, playlists, or your profile, your followers will have the option to tap directly into that content on
Spotify
, but they won't hear a preview.