Specs leaked for Sony Ericsson's Xperia 2?
1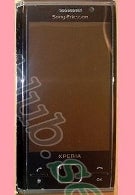 A forum member at Mobile-review claims to have knowledgeof the specs for a new Xperia 2 model. The new version is expected to take the 3 inch screen from the X1, and upgrade it to a 3.5 inch WVGA OLED display. The handset will be powered by a custom version of Windows Mobile 6.5 that will allow the X2 to run as fast as the iPhone, and faster in some situations. The panel interface will be improved and will include a panel created for remote play with the PS3 as well as being able to support an upgrade to Windows Mobile 7. Other features include a 3.5 mm audio jack, 512 RAM, accelerometer, faster processor, and as we already
reported,
the 8.1MP camera with AF.
Early last month, Sony Ericsson CEO Hideki Komiyama
called
the X1 "an experiment". Sounds like the joint venture is back in the lab and this time they might have created a monster.
MobileReview Forums
via
WMPoweruser