Ericsson says Sony is the best choice to buy its stake in the joint venture?
2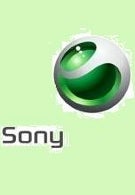 With heavy losses mounting on their joint venture with Sony, Reuters reports that Ericsson CEO Carl Henric-Svanberg said that the Japanese consumer electronics firm would be the most "logical" buyer for the Swedish firm share in their partnership. On the other hand, both companies said that they were willing to throw a few more chips on the table if warranted. Sony Ericsson is the 5th largest cellphone manufacturer on the planet and they have been hurt by focusing their phones on music and cameras at a time when the top smartphones are adept at web browsing, texting and email.
Last month, Sony Ericsson said future devices from the partnership would use either the Symbian, Windows Mobile or Android OS. With a global recession reducing sales of most electronics, the CEO of the joint venture, Hideki Komiyama, hinted that Windows Mobile's place among the trio would be tenuous. The exec called the Xperia X1, the only Windows Mobile phone made by Sony Ericsson, an "experiment" despite
reports
that an Xperia X2 is in the works. Komiyama said that with the success that Sony has had with gaming brands, a Playstation gaming phone "could happen".
Sony Ericsson Xperia X1 Specifications
|
Review
source:
Reuters