Sony Xperia Z3+ and Z4 Tablet drop support for DualShock 3 PlayStation controllers
10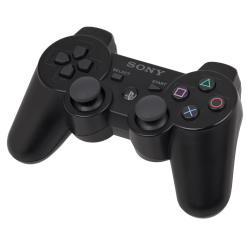 With its latest flagship devices, the
Xperia Z3+
and the
Xperia Z4 Tablet
, Sony has dropped support for the PlayStation 3 DualShock 3 controller. The only controller that the two latest devices from Sony support is the DualShock 4, which is the controller that debuted on the PlayStation 4.
At the moment, older Xperia devices such as the
Sony Xperia Z3
and the
Xperia Z3 Tablet Compact
still support the DualShock 3 controller.
However, as the Sony Xperia Z3+ and the Xperia Z4 Tablet are the only two Sony devices currently running Android 5.1 Lollipop, some are worrying that support for the DS3 controller will be dropped when Sony updates older devices to the latest Android version. Even if this doesn't turn out to be the case, it looks like Sony is now forcing Xperia owners to update to the newer PlayStation controller. Feel free to share your thoughts on the matter in the comment section below!
Note that this does not affect PS4 Remote Play functionality, as the feature only works with the PlayStation 4, and you can't get a PS4 without a DualShock 4 controller.