Sony Xperia Z2 Tablet and HTC One Remix for Verizon pictured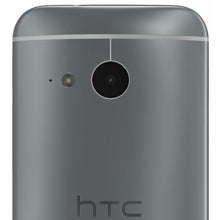 Today, two upcoming Android devices for Verizon appeared in press photos: a tablet and a smartphone.
The former is the
Sony Xperia Z2 Tablet
- which, of course, is
already available to buy in the US
unlocked. However, unlike the unlocked variant, which is Wi-Fi-only, Verizon's Xperia Z2 Tablet will feature LTE connectivity. The rest of its features should remain unchanged, including Android 4.4 KitKat, a 10.1-inch display with 1,200 x 1,920 pixels, 3GB of RAM, a quad-core Snapdragon 801 processor, and a 6.4mm-thin waterproof body.
As for Verizon's upcoming smartphone, this is the HTC One Remix. It's not he first time
we're seeing it
, but now we can take a very good look at it, so we can re-confirm that the handset is nothing more than an
HTC One mini 2
that's been renamed by Verizon. Thus, it should come with Android KitKat, Sense 6 UI, a 4.5-inch 720p display, quad-core Snapdragon 400 processor, and a 13MP rear camera.
Verizon didn't say when its Sony Xperia Z2 Tablet and HTC One Remix would be available. In fact, the carrier hasn't confirmed their launch at all, but we guess that it'll do it in the near future.
source: @evleaks (
1
) (
2
)