Sony Xperia U torn down, clears the FCC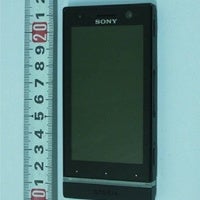 The Sony Xperia U is the smallest among Sony's latest Xperia handsets, but not too small with the screen sized at 3.5 inches. Curious what's underneath the outer shell? The handset recently passed scrutiny at the FCC, and the commission didn't miss the opportunity to tear the phone down and give us the pictures proving this.
Interestingly, inside, you could still find traces of Ericsson branding that Sony seems to not have yet gotten rid of. The rest is standard mainboard covered with EMI shields for protection, and overall the handset looks not to hard to disassemble and repair, and that's definitely a plus. Additionally, passing the FCC means that the Xperia U has gone past another step towards making it to store shelves. If all goes as planned, it should become available in the second quarter of the year.