Some of AT&T's GoPhone members will be allowed to participate in "Rollover Data"
1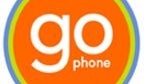 Some of AT&T's pre-paid GoPhone customers are going to be able to use the
"Rollover Data" feature that the carrier offers to its postpaid Mobile Share Value customers
. Starting on May 15th, GoPhone customers paying for the $45 a month or the $60 a month service will be able to use any unused data over the next 30 days as long as they renew on time.
Existing GoPhone members will start the "Rollover Data" program on their first renewal after May 15th. Data that is rolled over must be used in the subsequent 30 day period or else it expires. Those signing up for the $60 plan receive 4GB of high speed data each month. The $45 plan gives subscribers 1.5GB of high-speed data each month. Customers going over their data caps are throttled to a data speed of 128kbps for the remainder of the month.
Other carriers have different versions of "Rollover Data"
including T-Mobile's Data Stash
. Under this plan, T-Mobile users get 10GB of data free and once this is used up, unused data each month is rolled over and will be available for the next 12 months. Pre-paid carrier TracFone is offering "Unlimited Carryover" which allows subscribers to rollover unused voice minutes, texts and data for as long as they remain a TracFone customer.
source:
AT&T
via
FierceWireless