Snapchat parent Snap reports huge loss the day after announcing new features
2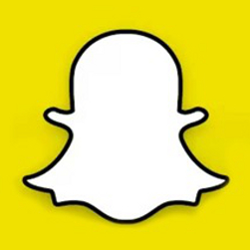 After years as a private company, watching its valuation rise with every round of funding, Snapchat parent Snap went public earlier this year. The IPO
valued the company at $24 billion
. A couple of days after the stock (ticker symbol SNAP) started trading, the company's valuation rose to its peak of over $31 billion. Since then, it has been "look out below" for stockholders. The market cap of Snap ended trading today under $20 billion, and things are worse than that in after hours trading following the release of the company's very first earnings report.
After revealing that the company had a net loss of $2.2 billion for the first quarter, shares of Snap are down over 25% to $17.20. That is a loss of $5.78. Even though revenue soared from $39 million during last year's first quarter to $149.6 million, the latter figure failed to meet Wall Street estimates of $158 million. Snapchat had 166 million active daily users at the end of the quarter, up 36% from last year's first quarter, but well below the 400 million that Instagram has. Speaking of Instagram, Snapchat Stories had a big head start over Instagram Stories. Now, Instagram Stories has 200 million daily active users compared to the 166 million that Snapchat has for its feature.
As we stated above, for the first quarter of 2017, Snap lost $2.2 billion dollars. Last quarter, the company lost $170 million. For the same quarter last year, the company was $104.6 million in the red. The earnings report was announced the day after several new features were added to the Snapchat app.
Instead of having a photo message disappear after ten-seconds, which was once Snapchat's claim to fame, users can press the Infinity icon to allow friends and family to view pictures for as long as they want. Additionally, clicking on the "looping" icon allows a video to play in a continuous loop. A new feature called "magic eraser" allows Snapchat users to tap the scissors icon and the stars icon, and remove something unwanted from a photo. Lastly, instead of tools showing up horizontally across the top of the screen, they will now show up vertically along the right side of the screen. This will allow the company to add more tools to Snapchat in the future.
source:
Snap
via
Recode
,
CNN