Snapchat closes $60M in venture funding, company valued at $800M
2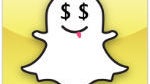 Snapchat is an extremely popular app with no revenue and no plan to start generating revenue either, and it was just valued at around $800 million. Does that sound familiar? That was the general story of Instagram before it was purchased for $1 billion by Facebook, so the rumors are already starting to move on who might be interested in Snapchat.
Snapchat just finished its Series B round of venture funding during which it raised $60 million from investors. This brings the total amount of venture funding raised by the company to $75 million. Evan Spiegel, co-founder of Snapchat says that the money will be used to scale the business, including building more servers and hiring new talent. Spiegel also says that the service processes 200 million photos and videos each day, but he wouldn't comment on the number of users on the service.
Along with the venture funding, Snapchat also announced that Sony Entertainment CEO Michael Lynton will join the company board as an independent member.