Show Samsung your idea of freedom and win a Samsung Galaxy Tab
3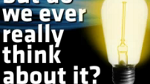 Samsung is giving away 100 Galaxy Tabs to those who best describe what "freedom" is in a 2 minute video. Samsung says that freedom is about the ability to use Adobe Flash, having a video chat and being truly mobile. The contest has already started and the Korean based manufacturer is taking entries until November 23rd at midnight.
On November 29th, Samsung will announce the 100 winners, each of whom will receive a Samsung Galaxy Tab. The 7 inch Android flavored tablet does feature Adobe Flash Player and a front-facing camera for video chat. In other words, the device represents freedom, at least to the company that makes the product. But what is important here is your take on what the word means. Do a good job with your entry and you might end up with freedom in the palm of your hand.
For more information on the contest, click on the source link.
source:
YouTube
(SamsungMobileUSA)
Recommended Stories