Several interesting applications for Android – Part 2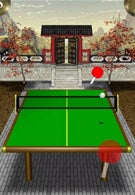 360 Live enables you to keep an eye on what is going on at Xbox LIVE.

You are allowed to browse the profiles of your buddies, take a look at what they are currently playing and send them messages. This is a cool application, especially for people who are severely addicted to Xbox LIVE. If that is not the case, however, it´s hardly worth it paying $2.50.
Do you want to know what the latest areas affected by earthquakes are? Get yourself Earthquake!

Actually, the application is similar to QuakeZones for the iPhone and displays visual information about places hard hit by recent seismic activity over Google Maps. More details on the disastrous events are available via the website of US Geological Survey.
Secrets for Android enables you to keep your sensitive data secret... you know, where you have hidden the milk and stuff like that!

All joking aside, the application will probably appeal to people using various websites and services and therefore, having a number of different passwords. They are stored on your handset and protected with a single password. Just try not to forget the latter...
Zen Table Tennis is a game that needs finishing touches and multiplayer.

If you have a thing for table tennis, you may find playing against AI controlled opponents enjoyable indeed, plus the in-game controls are easy to get used to. What we do not like, however, is the game tends to freeze, which translates to missing hits and the particular price it´s currently available at. The full version will set you back with $4.99 and this is far too much for what you get. Give the free Lite edition a go and do come back again when its developers have come up with a multiplayer capable edition.