Samsung talks about the evolution of its clamshell smartphones, explains why it created them for the Asian market
10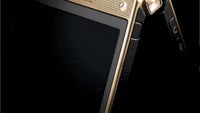 Samsung Tomorrow – Sammy's blog – has posted an article about the elusive W-series clamshell smartphones, which are available in eastern markets only. It traces the evolution of the flip phones through the last four Android-powered models and, naturally, elaborates on the latest one. Spoiler alert: it looks like it's the
Galaxy Golden 2
we've been hearing about, only with a different name for the Chinese market.
So why the flip phone factor, you ask? Well, Sammy decided to explain. See, accorting to the company, the word "premium" is attributed to a different type of goods in China, when compared to eastern locales. Over here, we like to see something be as cutting-edge as possible, if we are going to call it that special word. In China, however, or at least according to Samsung, "premium" means something, which has survived through the ages, proving its value, sturdiness, and effective ideology.
So, based on that understanding, Samsung came up with the W-series phones a few years ago – a smartphone in the body of a classic flip phone. The latest version of the device is nothing to sneeze at, either, as it sports a 2.5 GHz Snapdragon 801, 2 GB of RAM, 16 / 3.7 MP main and front cameras, and an external / internal display combo – both 3.9" big, sporting a 720p resolution.
Check out the evolution below and do tell us – would you rock a dual-screened clamshell smartphone?