Samsung continues the "Note My Day" ad campaign with 3 more videos; adds holiday commercials in the mix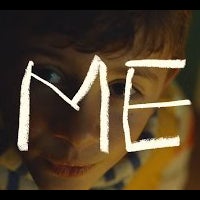 A few days ago, Samsung released some
video ads
featuring social media "stars" Rudy Mancuso and Shaun "Shonduras" McBride. The ad campaign is dubbed #NoteMyDay and basically has these two checking their Twitter feed for people who are feeling down and depressed, then doing something to brighten their day. Seems the guys aren't done yet, as there are 3 new #NoteMyDay videos up, called "Twitter Takeover", which are just a bit longer, and the two artists reply to more than one depressed fellow.
Additionally, Sammy has brought back the "Do You Note" family commercials with a couple of holiday-themed videos. Prepare for some Home Alone reminiscence and generally – a few clichés.
We've seen quite a lot of commercials in support of the
Galaxy Note 4
, some better than others. Samsung is really making sure to keep its newest phablet, with all its new functions and premium design, stuck in consumers' minds. Whether this will help them boost sales this season remains to be seen.
Do you believe these commercials are the best way for Sammy to spend its money?