Samsung readying yet another entry-level tablet, the Galaxy Tab A (2019)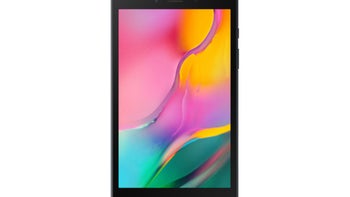 The
Galaxy Tab S5
won't be the only tablet Samsung has in the pipeline for the rest of the year, as news about an entry-level slate has just emerged. The unannounced Galaxy Tab A (2019) recently popped up in various places over the Internet, so we're convinced the tablet exists.
The folks at
XDA Developers
have learned quite a lot about the upcoming tablet, so here is a quick rundown of the Galaxy Tab A (2019)'s specs. First off, this is clearly an entry-level product, but one that comes with LTE support.
We also know that Galaxy Tab A (2019) will ship with Android 9.0 Pie on board, and that its Qualcomm Snapdragon 429 processor will be coupled with 2GB RAM and 32GB storage. The information we have claims the tablet sports an 8-inch display, so this isn't really a large device.
Although it does offer LTE, the tablet lacks a fingerprint sensor, but that's quite understandable considering this is an affordable product. Also, it appears that the upcoming tablet doesn't include S-Pen support like the current
Galaxy Tab A 8-inch model
, but that remains to be confirmed by Samsung.
There's no information about price and release yet, but if we were to guess, Samsung might reveal the new Galaxy Tab A (2019) at IFA 2019 trade fair, which is set to kick off in early September. As far as the price goes, we don't see this one being priced higher than $200, but that's just a guess.