Samsung Galaxy S4 won't work with the older version of Samsung TecTile
3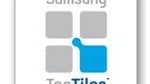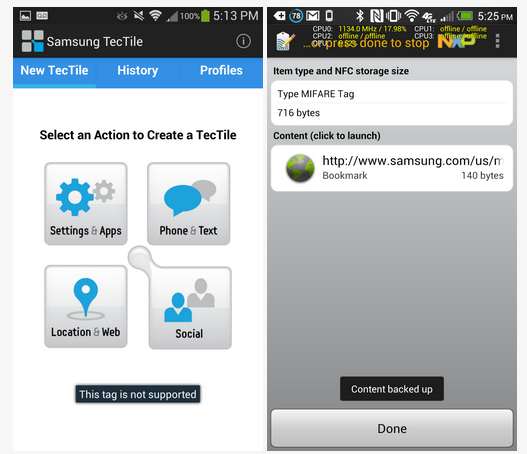 If you get the first screen on your Samsung Galaxy S4, it means you need the new TecTiles 2
The Samsung TecTile is a programmable NFC tag that can be used to set off certain features on an NFC supported handset. But if you just purchased the
Samsung Galaxy S4
, don't expect the phone to work with
Samsung TecTile
. A change in NFC chipsets means that the new Android flagship will not read the older tags. But there is good news. Samsung is introducing TecTile 2.
The sequel to the Samsung TecTile has actually leaked out into the marketplace even though it is not due to be released for a few weeks. Some users have already found tags in the marketplace that identify as a NFC Forum Type 4 tag, which indicates that it is the sequel. The different look of the tag also might give away the fact that the item you have in front of you is the
TecTile 2
.
The photo accompanying this article shows you what your Samsung Galaxy S4 screen will look like if you are using the original TecTile, and also shows what it will look like when you replace your current TecTiles with the new ones.
"Samsung is introducing TecTile 2, an update to the original TecTile NFC programmable tags, which will be available in the coming weeks. TecTile 2 will use the current NFC technology on the market, allowing Samsung customers to further incorporate NFC into their daily lives and to use with the latest Samsung Mobile products and services, including the Galaxy S4. As industry standards continue to evolve, Samsung remains committed to meeting those standards and adapting its technologies if necessary. Samsung customers can also fully utilize TecTiles 2 with existing Samsung Mobile NFC-enabled Android smartphones currently in market."-Samsung
source:
AnandTech
via
GSMArena