Samsung Galaxy Fold pre-registrations are now live, but US will have to wait longer
3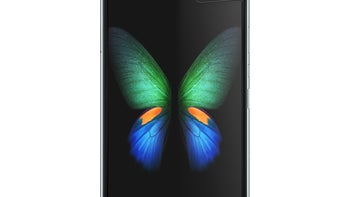 After the initial
Galaxy Fold fiasco
, Samsung is gearing up to launch a redesigned version that hopefully won't break like the initial model. It's been three months since the Galaxy Fold should have been released on the market, and early adopters who can't wait to get their hands on the device may finally have their dreams come true.
Samsung confirmed that the
Galaxy Fold
will be launched on the market in September, but we don't know when exactly people will be able to buy it. The good news is the South Korean company has just open pre-registration for the foldable smartphone, but only in China for now (via GizmoChina).
The Galaxy Fold pre-registration page is now live in China, but that's the only place where customers can register their interest for Samsung's Galaxy Fold for the moment. Hopefully, North America will be the next country where Samsung will bring its phone, although the company may skip the pre-registration process and allow customers to pre-order it directly.
If you're not aware, Samsung
announced
it has made a handful of major changes to the Galaxy Fold, such as additional reinforcements to better protect the device from external particles. Also, the top and bottom of the hinge area have been strengthened, while the top protective layer of the Infinity Flex Display has been extended beyond the bezel.
Samsung Galaxy Fold cost a small fortune, but that's the price early adopters must pay for every product they buy. So, if you want this one, you'll have to shell out no less than $1,980.
Recommended Stories