SMSZombie haunts 500,000 Android users in China
3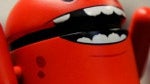 It seems like our fellow Android users in China are having some trouble with a new malware called SMSZombie. According to information provided by security company TrustGo, the malicious software is now present on some 500,000 devices. Thankfully, this threat is destined to stay in China, as it is designed to exploit a vulnerability in the mobile payment system used by China Mobile.
SMSZombie is distributed via forums and China's largest third-party Android app store, GFan. The malware has been found in a number of wallpaper apps. Once started, these apps ask the user to install a package called Android System Service. What happens next is that these infected files gain administrative privileges on the device, which allows them to make payments to premium services or provide bank card details, as well as money transfer receipts.
Scary stuff, we tell you! Let's hope that Google and the other will do a better job when working on the security features of their mobile payment services. Although, as you know, no service is completely hack-proof.
via:
SlashGear
Recommended Stories