Rumored specs for the LG Vu III include Snapdragon 800 chip, 5.2-inch display
10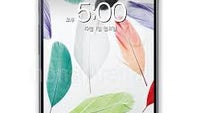 According to reports published by Korean media,
LG is working on a third-generation Vu handset.
This upcoming device will succeed the
LG Optimus Vu II
, retaining its odd 4:3 display aspect ratio. Some things are bound to change, however. The screen, for example, will be slightly bigger on the LG Vu III, measuring 5.2-inches in diagonal, with an improved resolution of 1280 by 960 pixels. A Snapdragon 800 chip, a 13MP camera, and LTE-Advanced support are also said to be present on the device, according to the source. Out of the box, Android 4.3 will be pre-installed on the third-gen LG Vu.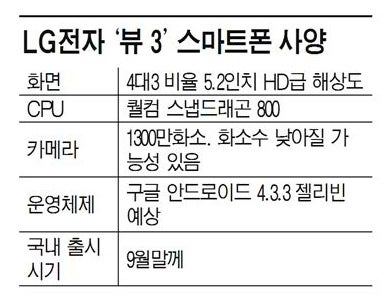 Rumored specs for the LG Vu III
LG's Vu handsets didn't really gain much traction anywhere outside of the company's homeland. While
one million Vu units were sold in Korea
, Verizon's
LG Intuition
(which was basically a rebranded
LG Optimus Vu
), couldn't make much of a splash. Chances are the third LG Vu smartphone will follow suit and be targeted primarily at its home market, but then again, you never know what the company's plans might be. The LG Vu III is expected to be announced in September, presumably during the IFA electronics expo in Berlin. Its launch is said to be scheduled for later next month.