Remembering Siemens: notable models from the company's cell phone history
9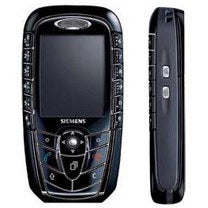 Siemens is the largest engineering company in Europe and has almost 170 years of history behind its back. It is specialized in developing medical equipment, industrial automation systems, lighting infrastructure, and home appliances, among other products. And if you've been around cell phones for as long as we have, you probably remember the days when Siemens had a cell phone division as well. The latter brought over 100 different cell phone models to the world, including a number of notable devices – the Siemens S10, for example, was the
world's first phone with a color display
, and the Siemens S55 was among the
first phones that could take photos
(albeit with the help of a separately sold camera attachment).
But the list goes on. Another peculiar Siemens phone was the Siemens S10 Active. Announced in 1998, it was the first "outdoor" phone, which meant that it was built to withstand shocks and drops, as well as dust and water damage. On top of that, it had a color screen and allowed the user to record quick voice notes.
The Siemens SL10 came a year later and pioneered a new form factor. It was the first slider cell phone – its soft and navigational keys were positioned below the screen, while the keypad was tucked away, exposed only when needed. This allowed Siemens to make the SL10 relatively compact. In addition, the handset featured a color display, just like previous Siemens models.
The Siemens SX1 was released in December 2003 as the company's first phone running Symbian OS Series 60. With its powerful processor and support for Symbian applications, it was quite the beast for its time. Those who owned one surely remember Mozzies – a shooting game that came pre-loaded on the handset. The game projected a crosshair in the middle of the screen and the video feed from the phone's built-in camera was used as background. Motion in the video feed was detected and caused the crosshair to move in the respective direction, thus enabling the player to aim at targets. Oddly, the Siemens SX1 had its keys placed at the sides of the screen, and that made typing a bit inconvenient.
Have you ever owned a Siemens phone? Or have you ever wanted to have one? Let us know in the comments below!