Remember when Motorola, Siemens, and Sony Ericsson offered camera attachments for their best phones?
34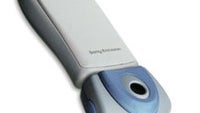 Cameraphones have become ubiquitous. Nearly all of the phones on sale today, even many of the dirt cheap ones, have a camera of some kind. It hasn't been always like this, however. Remember how in the early 2000's, a built-in digital camera was something that only the best phones could brag with?
Back in those days, there were also several phone models that didn't have a camera, but could be paired up with a detachable one, which was sold as an optional accessory. The highly acclaimed Sony Ericsson T68i was one of them. As a matter of fact, its makers used the phone's camera functionality to stealthily market the device prior its official announcement. Actors were hired for the purpose. They were instructed to act as tourists asking people on the street to take pictures of them. With a Sony Ericsson T68i, of course, which had a CommuniCam module attached to it. In case you're wondering, Sony Ericsson's camera could take fixed-focus images at 0.3MP (640 x 480 pixels).
The Siemens S55, launched in late 2002, was a high end phone and an alternative to the Sony Ericsson T68i. Like its rival, Siemens's handset could be paired with a digital camera, known as the QuickPic, for snapping 640 x 480 pixel photos. What is interesting is that the module used with the S55 had a built-in xenon flash, which made it usable in low light environments. Video recording wasn't an option, but then again, the Sony Ericsson T68i couldn't handle that either.
The year 2002 also saw the launch of the Motorola T720i flip phone, which was touted for its snap-in digital camera attachment. The snapper took photos at the same mediocre (but okay for its time) resolution of 640 by 480 pixels and had no flash. What made it different, however, was that the camera could be rotated at 180 degrees - ideal for both photos of others and for old-school selfies.
What was the first cameraphone you ever had the pleasure to own? Did anyone of you, guys, had one of these handsets? Let us know in the comments!