Relative to a year ago, are you more or less interested in Android smartphones with a premium build?
81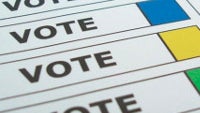 Are you tired of the never-ending stream of plastic Android smartphones? It seems that for every smartphone with a premium build (read: metal, glass, ceramic) we get about a hundred made of polycarbonate. This has long been accepted (by some) as a necessary evil on the road to an affordable, mass-market smartphone that doesn't suck.
Polycarbonate makes sense -- it's easy to produce and tailor a manufacturing process around. It's also significantly cheaper than most any metal, all the while providing excellent protection against the elements and the realities of everyday life (polycarbonate is shatter proof and impact resistant). Surely, then, nobody would be wanting a smartphone made out of, say, aluminum? Well, if we're any judge of popular opinion, we'd say that a trend is forming, and that trend actually says the opposite. Whether it is because some see their smartphone as a sort of a status symbol or even a fashion statement, or simply because they're just tired of dolling out hundreds of dollars for plasticky devices, there's an obvious influx of voiced out concerns over the lack of variety in the premium sector. Of course, manufacturers such as HTC, Sony, and Apple have products that should satisfy that niche, but the split still is far from even remotely balanced, and we've been witnessing the displeasure this continues to cause.
So what say you? Is your patience with polycarbonate running thin? Or do you stand on the other end of the spectrum, trying to figure out what everyone's problem with a perfectly reasonable choice of material is? Heck, some of you are probably just fine with the current status-quo and see no reason for a change. Whatever it is, make sure you have your voice heard!