Porn industry says the future is in tablets, not 3D TV
20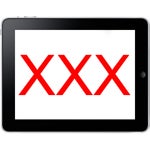 It's not every day that a study commissioned by the adult entertainment industry has a bearing on mobile devices, but today happens to be that day. According to a study done by industry trade magazine Xbiz (see what they did there?), the future of content delivery of the "adult persuasion" is likely to be tablets, smartphones, and possibly internet TV.
The porn industry is often viewed as something of a bellwether for content delivery
, having played important (and occasionally decisive) roles in previous media shifts, including moving from film to video (and specifically backing the nascent VHS standard), adopting DVD early, shifting to the internet as a delivery medium, and as one of the early explorers of 3D television.
It would be too easy to make jokes about why 3D movies about the birds and the bees failed to achieve sufficient market…err…penetration, but according to Xbiz's findings, just 1 in 5 industry professionals believe that 3D content will in demand in coming years. They have higher hopes for the Google TVs of the world, which would enable steaming content to be viewed on demand, presumably purchased in a more private setting then ordering from your local cable company.
But smartphones and tablets are largely seen as the future of content delivery for the porn of tomorrow;
44% of professionals expect mobile devices to overtake PCs and laptops
as the primary consumption devices, siting advantages in portability and privacy gained on mobile devices. Colin Rowntree, owner of online adult video sites, said:
"Over the next two years, I'd say that desktops/laptops will remain the primary porn viewing platform. Out more than five years, however, I predict that tablets and mobile devices will become the dominant platform. What is really going to take off when there is sufficient market saturation are tablets, because they are cheaper than laptops and you can take them to bed with you."
If the past is prelude to the future, the Xbiz study is evidence that the post-PC era will accelerate, with mobile devices continuing to eat into the laptop and PC market. At the very least, it adds a different subtext to today's unveiling of the
new iPad with a Retina Display
.
source:
PCMAG