Popular music apps coming to Windows Phone 7
1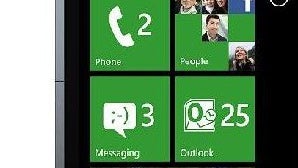 Early adopters of the Windows Phone 7 operating system will already be able to download some popular music applications in the form of Slacker Radio, iheartradio and MusixMatch.
is becoming more and more apparent that Windows Phone 7 users will have a decent array of applications to choose from at the time of the newest operating systems launch. The announced applications for this newest platform have been pretty impressive so far.
These applications are not new to mobile phones as they are already found on iOS and Android devices. At a pre-CTIA event hosted by Billboard Music Entertainment, Microsoft demonstrated the functionality of these applications and displayed their redesigned interface to match the uniqueness of Windows Phone 7.
If Microsoft wants to succeed with Windows Phone 7, they are certainly taking the proper steps. However, applications are one thing, functionality is another. The functionality of this new platform still remains in question as Windows Phone 7 is still yet to be released to the public. The days until the official unveiling are dwindling, so we will are surely learn much more.
source:
Into Mobile