Play Ball! At Bat 12 is available for the new season
4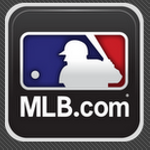 If you're a hardcore baseball fan, you might
have previously installed At Bat
and know how it helps put your team within your reach wherever you are. Now, At Bat 12 is almost ready to go for Opening Day 2012 and will be available for just about every smartphone and tablet.
The #1 sports app of all time
, At Bat offers real-time play-by-play radio broadcasts of all games in progress and you can even choose the away team's radio crew or those of the home team. In the past, we have used the app to listen to the last few outs of a no-hitter and if you're team is involved in a pennant race, you can follow the out of market games that are important to your team.
News, standings, stats and in-game video highlights are all part of the package along with a pitch-by-pitch tracker for each game in progress. Although At Bat 12 might seem pricey at $14.99, if you eat, breathe and drink baseball, this
will be the most worthwhile $14.99 you will spend
this year. The app is still in pre-season mode and on April 4th, there will be an update that adds regular season functionality to the software.
This year, Android models only will be able to access an enhanced video library that can be searched by player name, team or keyword. As usual, subscribers to MLB.TV will be able to watch streamed live action over their mobile device and the version of the app for BlackBerry now offers in-game video highlights.
Even if you're stuck with the New York Mets as your favorite team, At Bat 12 brings every game to you via radio or pitch-by-pitch tracking. The app is available in the App Store, Google Play Store, Blackberry App World, Amazon Appstore and will be offered in the Windows Phone Marketplace starting April 4th. Now who expects Jose Reyes to lead the Miami Marlins to the World Series?
source:
MLB
Images from At Bat 12 for Android