Grab a Pixel XL for just $245 here
3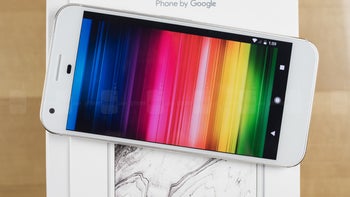 | Product | Condition | Location | Price |
| --- | --- | --- | --- |
| Google Pixel XL | Refurbished | eBay | $244.99 |
Google's original Pixel phones were pretty awesome when they launched. Well, they still are, actually. Sure, they don't have the trendy 18:9 aspect ratio of the
Pixel 2 XL
and they don't have that squeeze feature that calls up the
Google Assistant
when you fondle the phone too harshly. They are, however, snappy, fast, with a distinct look, and still-awesome cameras.
And yes, we are raising that point because we just found a deal on the original Google
Pixel XL
— that's the larger, "phablet" model. Over at eBay, you can have one of these marvels in a refurbished state for $244.99. That's a pretty good deal, considering that this kind of money can usually get you an underwhelming midranger that would be vastly inferior to the Pixels.
What does $245 get you here? Well, aside from a phone that may or may not have a few dings or scrapes, you get a Snapdragon 821 processor, 4 GB of RAM, 128 GB of memory, a QHD (1440 x 2560), 5.5-inch AMOLED panel that didn't draw the same controversy that the
Pixel 2
XL did, and that awesome Pixel camera that we talked about. Also — a headphone jack but no stereo speakers. Oh well, c'est la vie.