Pixel 3, Pixel 3 XL eSIM not locked to Project Fi; tech will work with some major U.S. carriers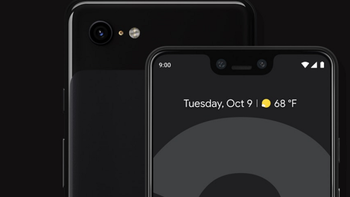 The eSIM technology found inside the
Pixel 3
and
Pixel 3 XL
will eventually allow these models to connect to the Verizon, T-Mobile and AT&T networks without requiring the installation of a physical SIM card. Instead, a chip embedded inside the phones will connect to those wireless providers once they enable support for the feature as promised.
Last year, Google placed eSIM chips inside the
Pixel 2
and
Pixel 2 XL
, but that was only to allow the two phones to work with Google's Project Fi MVNO. This year's Pixel models are not eSIM locked to Project Fi like last year's Pixels are.
Once eSIM support is offered by Verizon, T-Mobile and AT&T, Pixel 3 and Pixel 3 XL users will be able to switch carriers whenever they want on an unlocked model, merely by scanning a QR or a number code given to them by their carriers. Until the three aforementioned U.S. carriers are ready to offer eSIM connectivity, the 2018 Pixels will be able to employ eSIM technology to hook up with Project Fi, and some wireless operators in certain foreign countries.
Even with eSIM support, the Pixel 3 and Pixel 3 XL won't be able to offer dual-SIM capabilities, which allows users to make and take calls through two distinct lines. That's because the Pixels have only one IMEI number, the unique code that allows carriers to recognize each phone that is connected to its network. Dual SIM phones carry two IMEI numbers, one for each phone number.