Some Google Pixel 2, Pixel 2 XL units already receiving the AI-powered Call Screen feature
6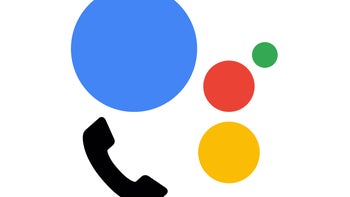 From the looks of it, Google is enabling the super-nifty Call Screen feature on the Pixel 2 and Pixel 2 XL. The functionality, which allows you to redirect any incoming call to a voicemail-like service that utilizes the computational AI power of the Google Assistant. It seems that the feature is rolling out server-wide, as neither we nor AndroidPolice, which
broke the news
, managed to get it working on our Pixel 2 units just yet. The features looks like it's hitting select users, and there's no telling when it could arrive on your phone.

As we mentioned in our full review of the Pixel 3 & 3 XL, the feature works like a charm. It adds a "Screen Call" option to the typical "Accept" or "Decline" when a phone call comes in. Choosing this new option will send your caller to a voicemail-like service which asks the caller to state their business. In real time, the Pixel will transcribe the caller's response for you to see and choose how to respond, giving you a handful of preset responses such as "who is calling?", "I'll call you back later", and "tell me more." All of which are relayed to the caller, via the Google Assistant, to help you handle these calls properly.


Pixel 2/2 XL users, has Call Screen been enabled for you just yet?