Pinterest app for iOS and Android both receive update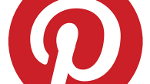 Social corkboard site Pinterest has received an
update to its iOS and Android app
which now allows mobile users to get push notifications when someone comments on, likes or re-pins their "stuff". Android users will find a list of recent activity on their profile page while iOS users will find the same information at the bottom of the screen.
Those using the app can now send pins to another member by adding "@" and the person's name in the description of the pin. The app will also allow you to invite friends to post with you in group boards. Meanwhile, the update makes searching easier by giving recommendations as you type each letter. In addition, searches made from your desktop or tablet will
now show up
on your phone.
Back in March, Pinterest made some changes, changing the UI of the Apple iPad variant of the app to make it look more like the website version, while allowing all mobile users the ability to update their profiles on the fly. That update also added, for both web-based and mobile users, the "
People who pinned this also pinned
" feature.
Pinterest is a free download from both the Apple App Store and Google Play Store. You might remember that last year there were
rumors that the Android version of the app would be introduced during Google I/O
although
it wasn't until last August that Android users were able to start using their virtual corkboard
.
source:
Pinterest
via
PCMag