Google I/O could see introduction of Pinterest for Android
5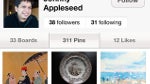 Let's say you didn't know what Pinterest was, you might be excused for believing it has something to do with drinking (thus the "pint" in the name of the app) or you might think that it has to do with restaurants which would account for the "rest" in the name. Actually, it is more mundane that those examples.
Pinterest is a virtual pinboard
where you can stick virtual notes and help get organized. Users have found the app helpful in planning events, such as weddings or to pin up articles or recipes. Think of all the things you might pin up on a pinboard and that is exactly what you would do with Pinterest except that you can share your board with the world.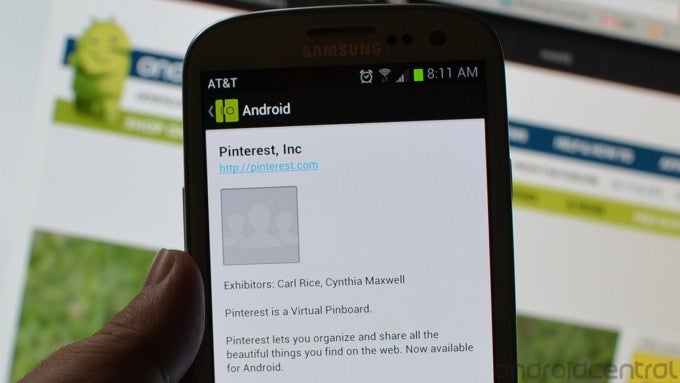 Listing on Google I/O app says Pinterest is available for Android
The great thing is that the app is simple to use. See something on the web you want to pin on your boar? Take the "pin it" button that you install on your browser and it
lets you grab an image from any web site
and pin it on your board. And just to make sure that credit is given, Pinterest will grab the sourcelink and credit the originator. Visit the interest website for more details by clicking on the sourcelink below.
Pinterest used to be available only for iOS users, but that appears ready to change next week at Google I/O. The guys at
Ausdroid
discovered that on the Sandbox section of the
Google I/O app
,
Pinterest is listed as an Android related exhibitor for Google's 2-day expo next week
and the listing says that Pinterest is now available for Android-which it isn't, at least not yet. But it certainly all seems to add up to a launch for the virtual pinboard in the Google Play Store next week.
source:
Pinterest
,
iTunes
,
Ausdroid
via
AndroidCentral