PhoneArena Portal: Max Borges Technology Showcase
2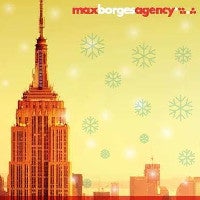 In today's installment of our
PhoneArena Portal
series, we take you to the Max Borges Technology Showcase. For those unfamiliar with Max Borges, it's a consumer tech public relations agency based in Miami that handles several notable companies. Lately, they've been handling a lot of the PR for various mobile audio companies – such as Marshall, V-Moda, Torque Audio, Phiaton, and much more. However, their clients range the whole spectrum of the consumer technology world.
They recently held their annual Technology Showcase event in New York City at Gary's Loft, where we got the chance to check out some cool gadgets from some of the companies they handle. Ranging from affordably priced accessories and mobile products, to premium priced stuff, there was a diversified portfolio of products on hand to check out.
As we've mentioned, the agency has been working a lot with various audio companies of late, so it didn't surprise us that there was a huge focus on it during the showcase. In particular, high-end speaker maker Raumfeld had a good showing at the event, as its line of speakers were being demoed. Simple solutions like its portable Bluetooth speakers are priced generously for most consumers, but hardcore audiophiles will surely appreciate audio fidelity delivered by its line of premium multi-room audio speakers.
Geeky products were also available for show during the showcase, evident in items like the 8-bit Nintendo cartridge flasks and Dotti app controlled notifications cube. Another category prominently being showcased were gadgets coming from the fitness side. While we're familiar with wearable fitness trackers like the Misfit Shine, which Max Borges handles, we were also introduced to several others – such as the jump counting activity tracker in Vert and the line of fitness gadgets from Nuyu.
Don't forget to check out our video below about the Max Borges Technology Showcase wrap up.