Pets Amino is an awesome society of pet owners sharing photos and advice of their favorite animals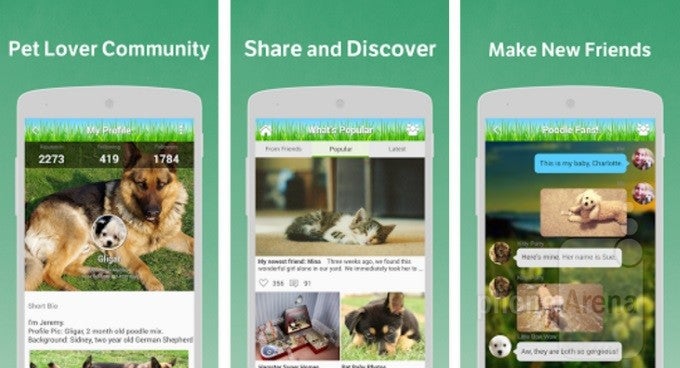 If you are a pet lover and you know it, you are welcome to install Pets Amino and join the sprawling mobile society for dog, cat, and other pet owners! Whether you have a Shih Tzu, Golden Retriever, Poodle, or Yorkshire Terrier, this is a great place for dog lovers. Or maybe you have a Maine Coon or Siamese - the cat lovers out there will love this place as well.
Those with more unusual companions, such as horses, ferrets, fish, hedgehogs, and rabbits will find a place in here as well. You will also discover others from nearby and around the world, ask and answer questions, participate in polls, and post your thoughts about everything that has to do with pets. Some of the activities you'll get to do in Pets Amino include sharing your pet pictures and stories with other users, browse their photos of cute beasts near and far, connect with other pet enthusiasts and share advice, gain reputation points and meet other passionate pet owners.
The app offers a clean interface aking to that of a popular social network. Each member gets a personal profile with reputation, followers, photos, short bio, and other information. This way, you'll get to meet new friends and stare at pictures of adorable animals for as long as you want to.
Pets Amino is free and available on Android and iOS.