Paid version of Angry Birds for the iPhone racks up 10 million downloads
4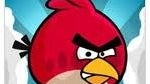 There's no arguing that Rovio's popular Angry Birds has become a worldwide success on many levels – which happens to span a wealth of platforms with its different versions. However, the iPhone paid version of the game managed to hit a new pinnacle which goes to show the continuing surge of popularity for the game.
In fact, the iPhone paid version managed to rack up over 10 million downloads so far in the App Store. Priced at $0.99, that's a lot of money being pumped back into the pockets of creators over at Rovio. All in all, it just goes to show that you don't necessarily need to put out complex games with glitzy graphics to prove in being an international hit.
Looking forward to the future, it'll be interesting to see what the creative minds over at Rovio will have lined up next for the next iteration of Angry Birds.
via
IntoMobile