Oppo's F3 Plus will help you take the perfect selfie with dual front-facing cameras
1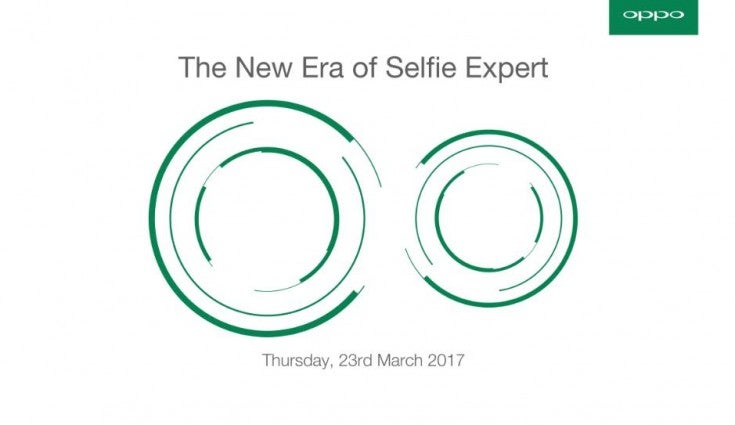 There are lots of things to consider when buying a new smartphone. Having a large display is a must for some people, whereas others are more concerned about having all-day battery life or the latest version of Android. There are many factors that come into play when making this decision, and in some cases, having a phone that captures the perfect selfie is the most important feature.
Although not that widely known here in the States, Oppo has recently been trying to shape itself as a company who understands the craze of the selfie. This was first seen with
the Oppo F1s that launched last August with a 16MP front-facing camera
, but the successor to this phone looks to be kicking things up a notch. Oppo currently has a press event planned for March 23 to announce its new F3 and F3 Plus smartphones, but a new leak has revealed all of the specification for the latter of the two devices. The main takeaway? Dual-front facing cameras.
Dual 16MP and 8MP cameras aim to help you capture the perfect selfie
The dual-camera setup on the front will consist of one 16MP sensor and one 8MP sensor, so expect overall image quality to be quite nice. We're not sure how the two lenses will work with one another, but based off of dual-camera systems we've seen in the past, it's possible that one of the sensors could act as a wide-angle lens for when you need to take group photos.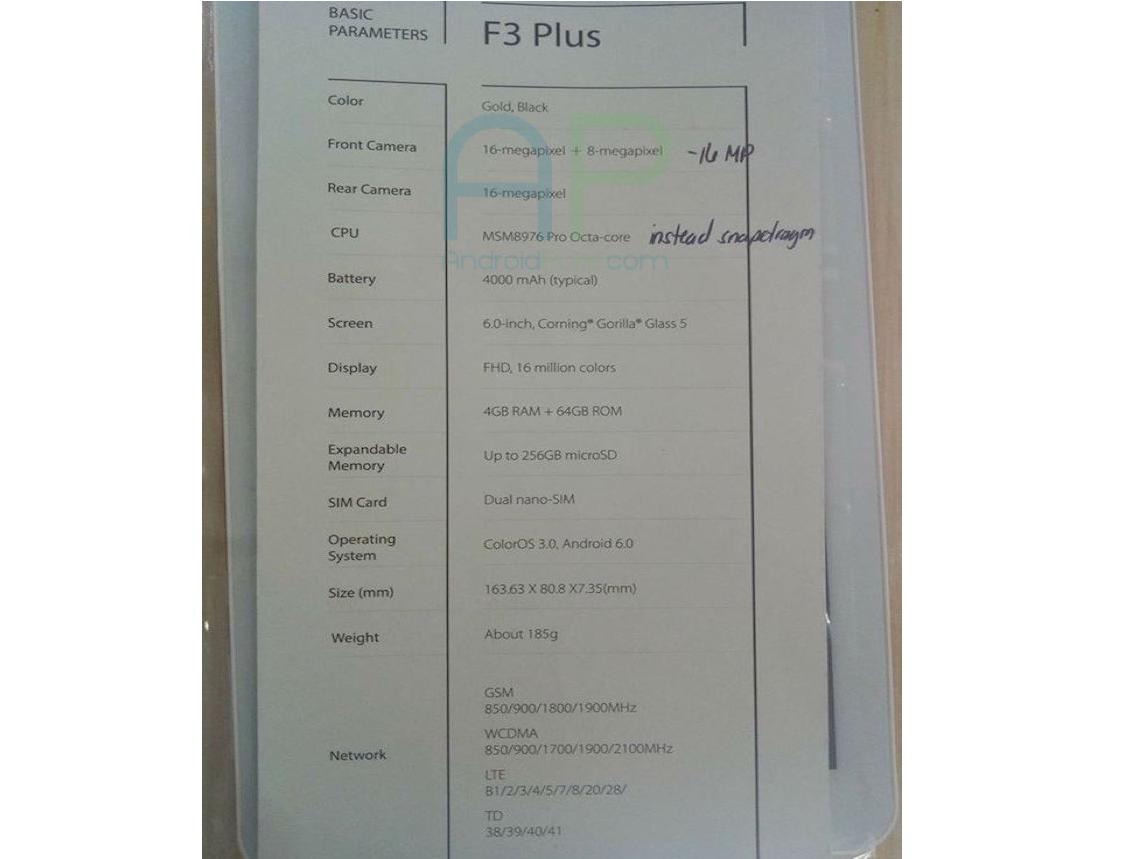 As for the rest of the specifications for the F3 Plus, we're dealing with a very familiar affair. The front of the phone will be taken up by a 6-inch Corning Gorilla Glass 5 display with a resolution of 1920 x 1080, the Snapdragon 653 and 4GB of RAM will be powering everything, and a 4,000 mAh battery should provide for some decent stamina. Along the back of the phone will be a single 16MP camera, Android 6.0 Marshmallow and Oppo's ColorOS 3.0 will be featured right out of the box, and users will have access to 64GB of internal storage that can be expanded up to 256GB.
We're expecting the Oppo F3 Plus to launch at least in India with no mention of pricing, but we should get more info in regards to this when the press event takes place later this month. The F3 Plus will be entering an incredibly crowded mid-range market, but if its front-facing camera package works as well as the company is touting, that could give it a leg up over the rest of its competition.