OnePlus 3T announcement seemingly confirmed by Qualcomm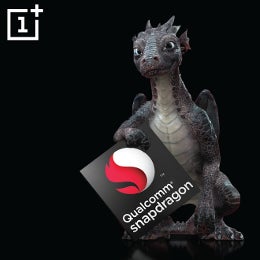 Qualcomm just revealed that a new OnePlus device "is on the way." The company doesn't really say what this upcoming device is all about, but it mentions that it's powered by its high-end Snapdragon 821 processor. Most probably, this means Qualcomm is talking about the
OnePlus 3T
, a smartphone that's expected to be officially announced next week, on November 14.
Current rumors have it that the
OnePlus 3T
won't be too different from the
OnePlus 3
(available to buy around the world since June). The handset will run Android 7.0 Nougat out of the box, while the Snapdragon 821 processor should allow it to be slightly more powerful than the old model (which uses a Snapdragon 820 chipset). It's not clear what other notable novelties the upcoming phone may bring, as it seems that the rest of its features have remained largely unchanged, including a 5.5-inch 1080p display, 6 GB of RAM, 64 GB of non-expandable storage space, and a 3000 mAh battery.
While the OnePlus 3 currently costs $399, the OnePlus 3T could be sold for $479. Like each and every other smartphone made by OnePlus, the new model will almost certainly be sold unlocked in the US and other markets. Interested?