Octa-core ZTE Blade S6 Plus now available on eBay for under $300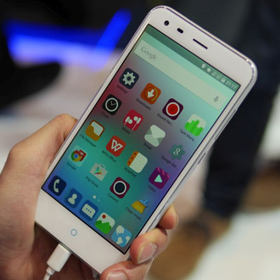 ZTE Blade S6 Plus, a smartphone that was officially announced last month, is now available to buy around the world via eBay. This is ZTE's way of officially releasing the new handset, which is being introduced shortly after the 5-inch
Blade S6
, a slightly smaller, but relatively similar device.
Like the Blade S6, the ZTE Blade S6 Plus runs Android 5.0 Lollipop, and is powered by a 64-bit, octa-core Snapdragon 615 processor. However, the S6 Plus sports a larger display: a 5.5-inch IPS one with 720 x 1280 pixels.
Other features include LTE, dual SIM capabilities, a 5 MP front-facing camera, 13 MP rear camera, 2 GB of RAM, and 16 GB of expandable storage space. The new handset measures 155 x 78 x 7.7 mm, weighs 139 grams, and includes a 3000 mAh battery.
ZTE is selling the Blade S6 Plus unlocked for $299.99 (£199.99 in the UK, and €276.99 in the EU), and, for a limited time, you can get it for just $269.99. You'll find the handset on eBay.com if you want to buy it.
For a closer look at the new ZTE smartphone, check out our
Blade S6 Plus hands-on
(video included).
The ZTE Blade S6 Plus
source:
ZTE / Business Wire