Obama orders Government to optimize websites for mobile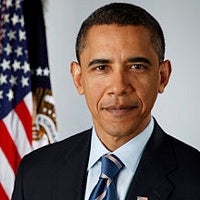 President Obama's latest directive is not about jobs - it's about mobile devices, and that's good news for all of us enjoying our smartphones. The president has ordered the biggest government agencies to
optimize their websites for mobile devices
. Often, the services they offer are not optimized for smartphones and tablets, and sometimes they can't even be accessed via a mobile devices.
"American people have been forced to navigate a labyrinth of information across different Government programs in order to find the services they need,"
says Obama. The obvious implementation that the president sees is paying bills and buying tickets on your mobile gadget.
The directive named
"Digtital Government: Building a 21st Century Platform to Better Serve the American People,"
gives a 12-month period for the agencies to optimize their web presence for mobile devices. They will post their progress after the first 90 days.
We can only welcome Obama's initiative - in a world where soon everyone will have a smartphone at hand, we're still far from using its full potential. That's one step toward the digital society.