Now getting Android 4.0: Samsung Galaxy S II Skyrocket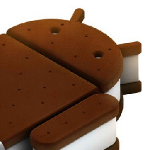 The Android 4.0 update season is in full bloom. We have both the Global
Samsung Galaxy S II
and the
Samsung Galaxy S II Skyrocket
getting Ice Cream Sandwich on Monday, while the
Samsung GALAXY Note gets Android 4.0 and the Premium Suite update on Tuesday
. The Samsung Galaxy S II Skyrocket brought a larger screen version of the Samsung Galaxy S II to AT&T customers. Both Sprint and T-Mobile offered their customers a version of the Samsung Galaxy S II with a 4.52 inch screen while AT&T's variant offered the smaller 4.3 inch screen. All four have a rather disappointing 206-207ppi
pixel
density brought on by the large sized panel and a WVGA resolution.
Because this is not an OTA update, you will have to
connect through your computer using Kies to install the update
. It's going to be a busy two days for AT&T customers using a couple of Sammy's finest. The Samsung Galaxy S II Skyrocket today and the Samsung GALAXY Note on Tuesday. As usual, no need to be shy. After you've completed the update, let us know what you think by posting your comments in the box below!
source:
Xdadeveloper'sForum