Nokia teaser hints of new high MP camera to be announced at MWC 2012
18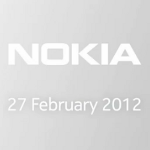 A Nokia teaser video made for MWC 2012 shows a number of photographs with the tag line "
Get ready to capture a pure view
". The photos each displayed what could be a certain new feature for an upcoming
high MP camera
on a new Nokia handset; these features included pure definition, pure depth and pure detail. Earlier this month, Forbes said that the Finnish based manufacturer would be
launching at least one high-end phone at Barcelona
with a software feature usually found
only on high-end models
.
The Nokia N8
sports a 12MP camera
and there has been some speculation about two successor models, one powered by Symbian and the other by Windows Phone. If all of the rumors are based in truth, we will be looking for a high-end successor to the Nokia N8 with a new "Pure View" camera with at least 12MP or higher. And we should see this device introduced in about a week at MWC 2012 with a Windows Phone variant and one powered by Symbian.
We will be in Barcelona for MWC 2012 to bring you the best and most complete coverage of the expo. The festivities kick off off February 27th.
source:
SlashGear