Nokia sues Apple for patent infringements on the iPhone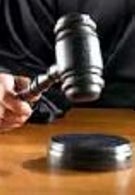 Nokia filed a lawsuit today in Delaware against Apple claiming that the Cupertino, California based firm had infringed on 10 of Nokia's patents. The patents deal with technology for devices using GSM, UMTS and LAN standards, according to the Finnish based manufacturer. Nokia is the world's top cellphone maker and while the iPhone has had great success in the U.S. and overseas, the company is much larger than Apple.
The patents cover speech coding, wireless data, security and encryption and are infringed by every iPhone shipped by Apple since the first unit rolled off the assembly line and was shipped back in 2007. Ikka Rahnasto, VP for Legal and Intellectual Property for Nokia, said, "By refusing to agree (to) appropriate terms for Nokia's intellectual property, Apple is attempting to get a free ride on the back of Nokia's innovation." The report, written in today's New York Times, did not mention how much in damages Nokia is seeking from Apple.
Apple iPhone 3GS Specifications
|
Review
source:
NYTimes