Nokia sending spam in Australia, fined
4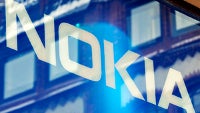 As disastrous as spam has been for emails, most email providers have provided good enough filters, but when the spam comes straight to your phone and from your cell phone maker, there's little you can do about it. Right? That's what Nokia seemed to have thought when
sending spam text messages in Australia
, promoting features on its devices without any option to unsubscribe.
The Australian authorities however noticed that this violates the country's legal requirement to give users the option to unsubscribe, and fined the world's biggest phone maker
nearly $58,000
(A$55,000) for spamming its customers.
"Some businesses are still not getting SMS marketing right. The same rules apply to SMS marketing as for email marketing, and the same rules apply to all businesses, big and small,"
said Richard Bean, acting chairman of the Australian Communications and Media Authority.
Nokia has also agreed to train its employees about the legal requirements for SMS marketing. Actually, it's simply discontinuing the service in the Land Down Under, and
"ramps it down"
elsewhere.