Nokia Maps updated for Windows Phone 8
4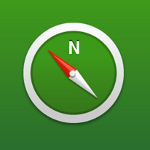 has lost mapping information for three countries
, which essentially made it look as though they did not exist. The update for Nokia Maps eliminates some bugs and improves performance. On a Nokia Lumia phone, Nokia Maps no longer takes seconds more to open than Bing Maps, with the time difference cut to about
one second
.
It has not been the best of years for mapping apps starting with the release of iOS 6. Apple's new, native Apple Maps got off to a poor start which led to the dismissal of those involved. The problem with Apple Maps was so severe that
CEO Tim Cook felt compelled to make a public apology
and suggested that
iOS 6 users try Nokia Maps
as a substitution.
One of the issues repaired was one traced back to the Windows Phone Marketplace that prevented the app from loading. Instead, a "Problem with app" dialogue would open. You can install Nokia Maps from your Windows Phone 8 device by clicking on the sourcelink.
source:
WindowsPhoneMarketplace
via
WPCentral