Nexus 4 Lollipop factory image now available, OTA likely coming soon
8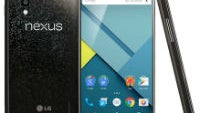 Google pushed out Android 5.0 Lollipop to
most of the Nexus devices
a couple days ago, but Nexus 4 owners were conspicuously left out of the OTA fun. Yesterday, we heard that the Nexus 4 update was "
locked and loaded
" and would be on its way soon. Now, it looks like "soon" is close to becoming "imminent", because Google has released the Lollipop factory image for the Nexus 4.
The OTA still hasn't begun to roll out, but the factory image is a great first step. And, if you are impatient, and don't mind having your phone wiped clean in the process, you can load up the Lollipop factory image to your Nexus 4 right now. The process isn't all that difficult, and only locally stored app data will be lost. Your installed apps, contacts, and settings will all sync through your Google account, and some game data should sync through Google Play Games, if you've signed in to that in certain games.
But, if all that sounds like too much work, you can keep waiting for the OTA update. We can't imagine that process taking too much longer to start.