New round of financing for Instagram values company at cool half a billion dollars
2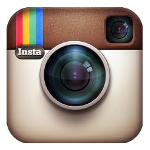 While Android users are waiting for the
expected launch of the app for the Android Market
, Instagram is about to
undergo another round of financing
that values the company at $500 million. Instagram has been quite successful in getting iOS users to install its photo-editing and social network app with 15 million users signed on in just two years. But the challenge, say many, is turning the large number of users into profits. And profits are the lifeblood of Wall Street.
The valuation of $500 million is amazing considering that last year Instagram was
valued at 20 times less than that figure
. The last financing, which raised $7 million, valued the company at roughly $25 million. But the good news for Instagram and its investors is that even with so many users,
the company has just 13 employees
which means that overhead should be quite reasonable even as the company plans on offering the app to Android users. Instagram is seeking to raise $40 million and it is a "hot deal" according to the WSJ, although some Venture Capitalists are said to be passing on the deal due to the young age of the company. Instagram
recently updated its app
to version
2.1
.
where the profits are going to come from
. The app is only available for a smartphone and there isn't any real estate left on the screen for an ad. But money is being thrown at Instagram by performance-driven VC funds that need to show some hot Internet and Smartphone related investments in the portfolio to raise more money from investors. For example, in 2011 Foursquare, which started in 2009, raised $50 million in a round of financing that valued the location based social network at $600 million and Flipboard raised $50 million to be valued at $200 million. The former has 20 million users across multiple platforms while the latter has 8 million users but is only available on iOS. Flipboard started in July of 2010.
There is some commercial use for Instagram. Ann Taylor, Urban Outfitters and Marc Jacob all use the app to promote their clothing line and many A-list celebrities are said to have accounts. Instagram was named last year by Apple as the
iPhone App of the year
. But investors are going to want to see more than awards before the company finally gets to go public.
source:
WSJ