T-Mobile's Metro goes retro with an easy iPhone 7 for $50 deal
2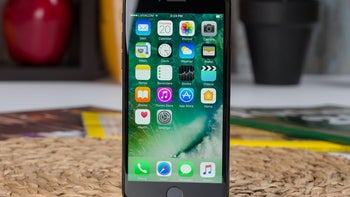 If you have been longing for the smallish iPhones of yesteryear on the cheapo, today is your lucky day. T-Mobile just sent us an irresistible deal on the
iPhone 7
that will be available via its Metro by T-Mobile subsidiary.
The iPhone 7 is still a very capable iOS carrier and, thankfully, still made of metal so you can drop it at your heart's desire. We kid, but T-Mobile is ushering in this Metro deal for the back-to-school days, as you wouldn't want your lovable but on average pretty careless offspring to lug around a $1000 flagship anyway. Rather a $449 handset like the iPhone 7.
So, what's the discount? Well, glad you asked, the iPhone 7 can be had for just $49.99 if you pop into a Metro by T-Mobile store (some are still with the MetroPCS signage), show a valid ID, and port an eligible number to the discount carrier's network. It should take no longer than half an hour then to walk out with a brand spanking new iPhone for fifty bucks.
There is $15 activation fee, too, and you do have to pick an eligible plan but seeing Metro's talk and data pay0as-you-go prices, that could only bring joy like a folded shirt brings to Marie Condo.
Get the iPhone 7 for $49.99 from Metro by T-Mobile