New The Sims Mobile game launched on Android and iOS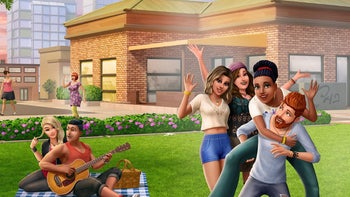 Last year, Electronic Arts announced it will launch
a brand new Sims mobile game
, but it did not provide any ETAs. The good news is you can now download The Sims Mobile on your Android or iOS device for free. Unfortunately, the game is literally "clogged" with in-app purchases ranging from $2.99 to no less than $99.99 per item.
Even though the game received positive feedback after being soft-launched in 2017, you need to be very careful at how you handle the in-app purchase aspect. On the bright side, EA offers new players three in-game items for free to celebrate the worldwide launch of the game.
If you've ever played a
Sims game
before, this one should feel familiar. The Sims Mobile allows players to build and customize their own Sims, as well as shape their lifestyle, including careers and hobbies.
Also, you'll be able to play together with other players' Sims by hosting and attending parties. EA is also running daily events that players can attend such as Speed Dating in the Park or the Market Square Music Festival. These sound like fun, right?