New SwiftKey 3 update makes QWERTY compatible with Jelly Bean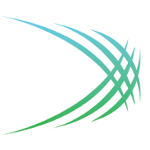 the most popular third person virtual QWERTY keyboard on the Google Play Store is SwiftKey
. SwiftKey 3 has just been updated
after a few months in beta
, and this eliminated some of the bugs that took place when a Jelly Bean flavored device tried to use the keyboard. Some issues also would take place like the lack of a pop-up showing a word prediction and the UI would sometimes be missing secondary characters. Now, you can forgot about all of those problems with the update to version 3.0.0.302, and SwiftKey should be now perfectly compatible with Android 4.1.
Swift Key 3 also has some new features like
Smart Space which fixes typos even if you miss spaces as you type
. Two new themes are available to give you a bit of customization. The layout has been tweaked to make room for a larger space bar and a quick punctuation key among other improvements. Seven new languages are supported
for international users following
the update, and the word prediction engine now gives you the right word most of the time.
SwiftKey is available in the Google Play Store for $3.99 and requires you to be running Android
2.1
or higher, but then again, who isn't? There also is a free version for Android phones and both a free and paid version for Android tablets.
source:
SwiftKey3
via
AndroidCentral